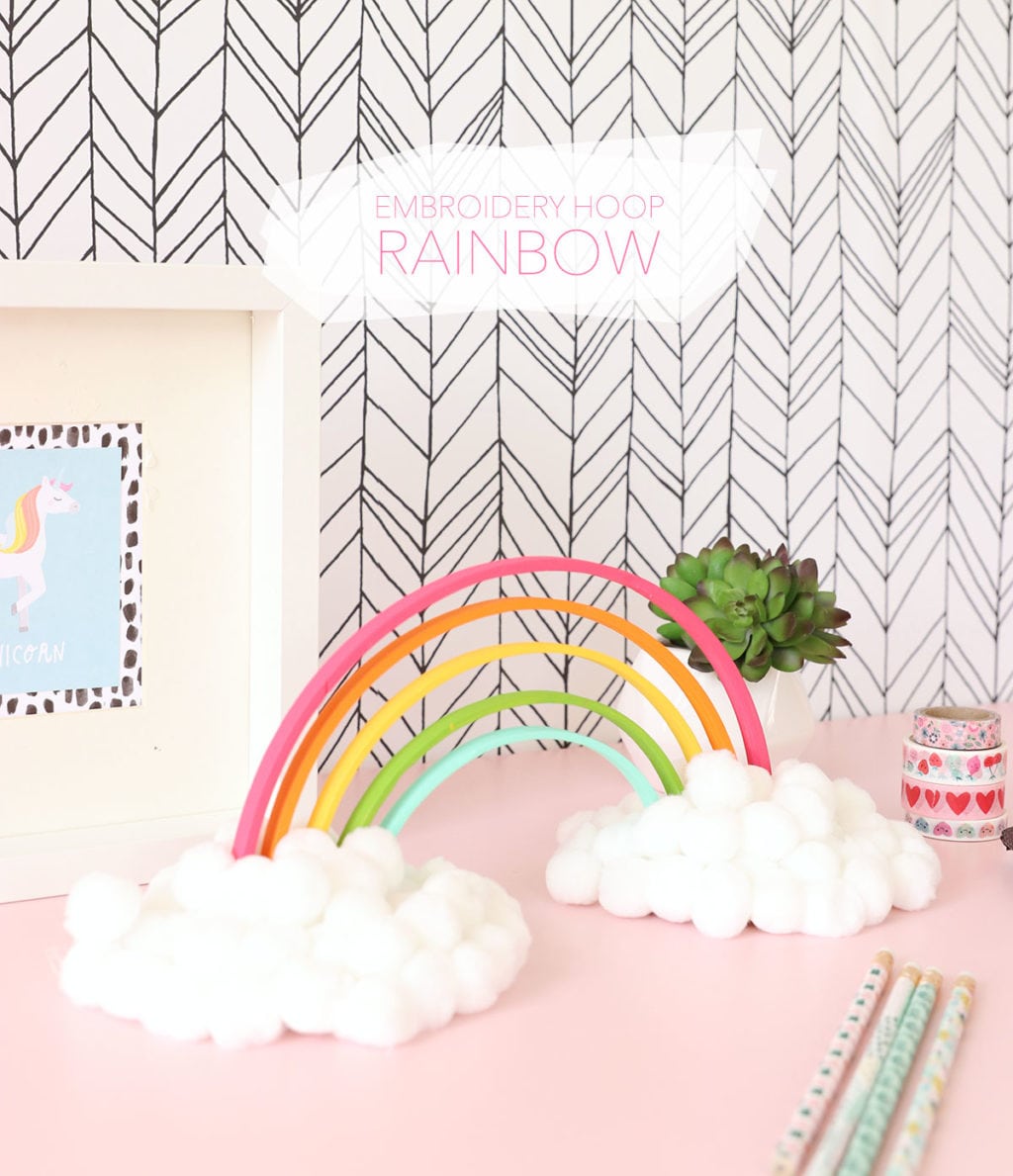 Everyone needs a little rainbow in their life, right? Well, what if I told you that you could have a rainbow everyday, no matter the weather! That's the goal of today's project! Today, I'm showing you how to make a wooden Waldorf rainbow, complete with pom pom clouds.
Waldorf schools are known for having wood toys, and the Waldorf wooden rainbow has become an inspiration for trendy home decor. Problem is…I'm not paying $92 for a wooden rainbow. Not in this lifetime. Instead, I'm going to make one for a lot…lot less. Let's get crafting!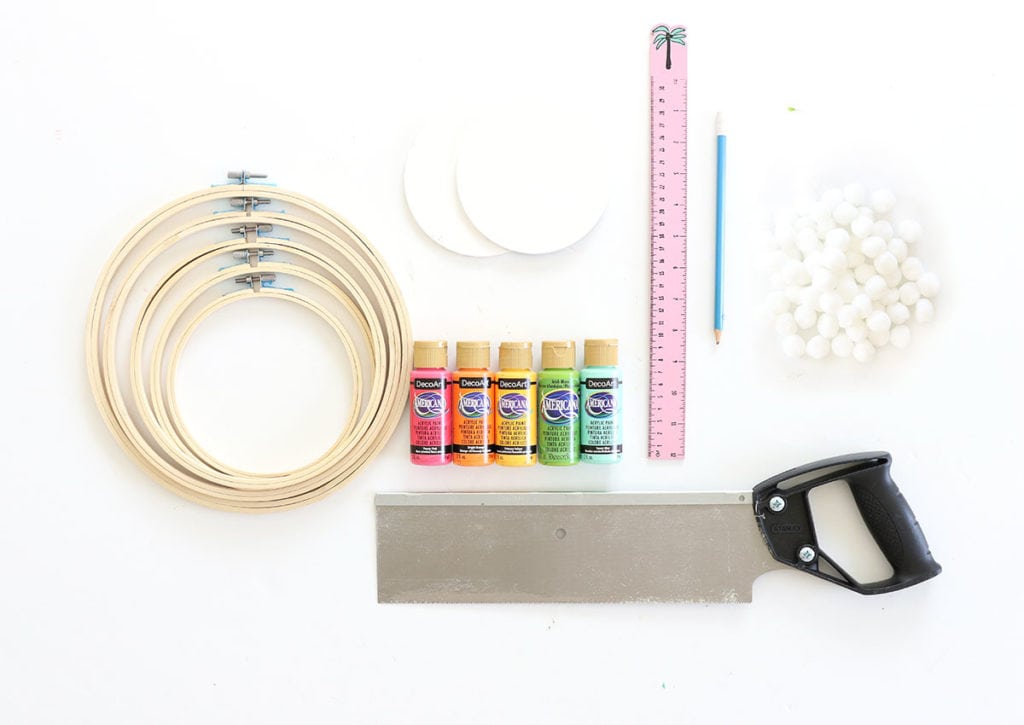 You'll Need:
Caydo 5-Piece Embroider Hoop Set
DecoArt Americana Paints in a rainbow palette
Wood Rounds – I used these Darice Painted Wood Soccer Balls
Ruler
Pencil
Saw
Darice Pom-Poms , 1-inch
Hot Glue Gun (not pictured)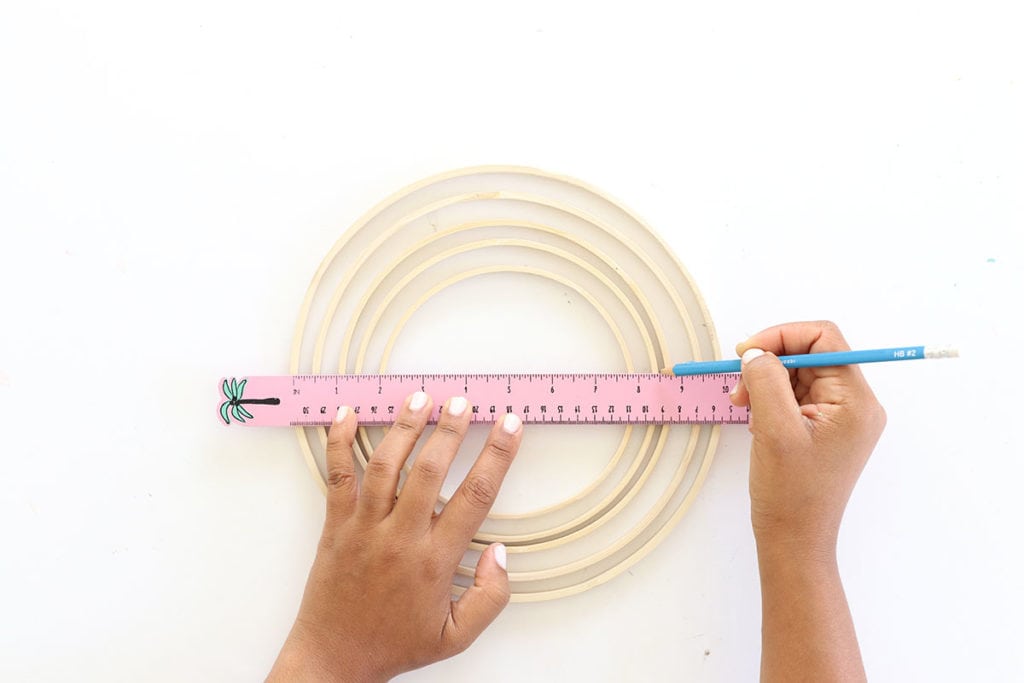 STEP ONE:
Remove the outer ring of the embroidery hoops and set aside. Arrange the inner rings as shown, then use a ruler to draw a line across the middle.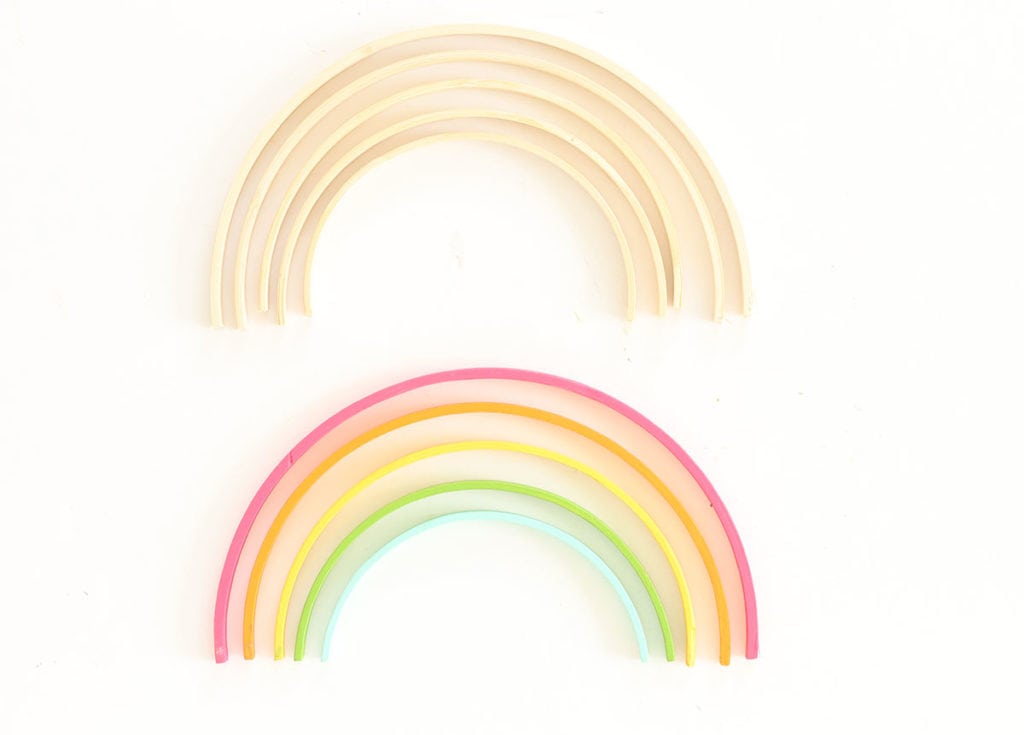 STEP TWO:
Use the saw to cut the rings in half, then paint.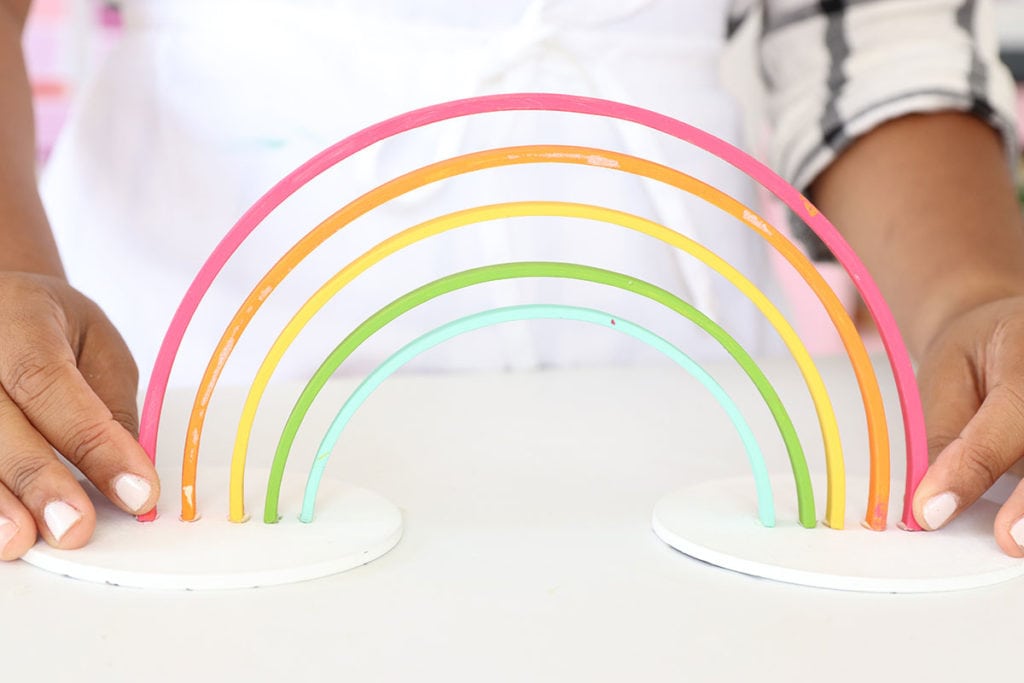 STEP THREE:
USe a hot glue gun to secure the rainbow onto the wood rounds.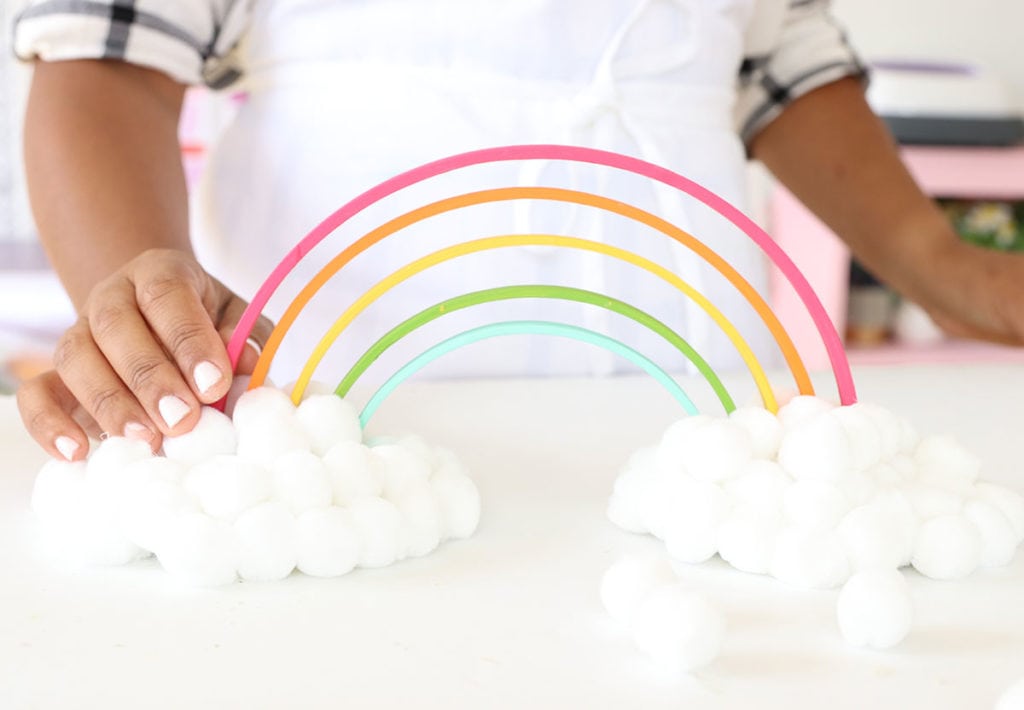 STEP FOUR:
Use hot glue or craft glue to adhere the pom poms on to the wood round. The pom poms should completely cover the wood round so you no longer see it underneath.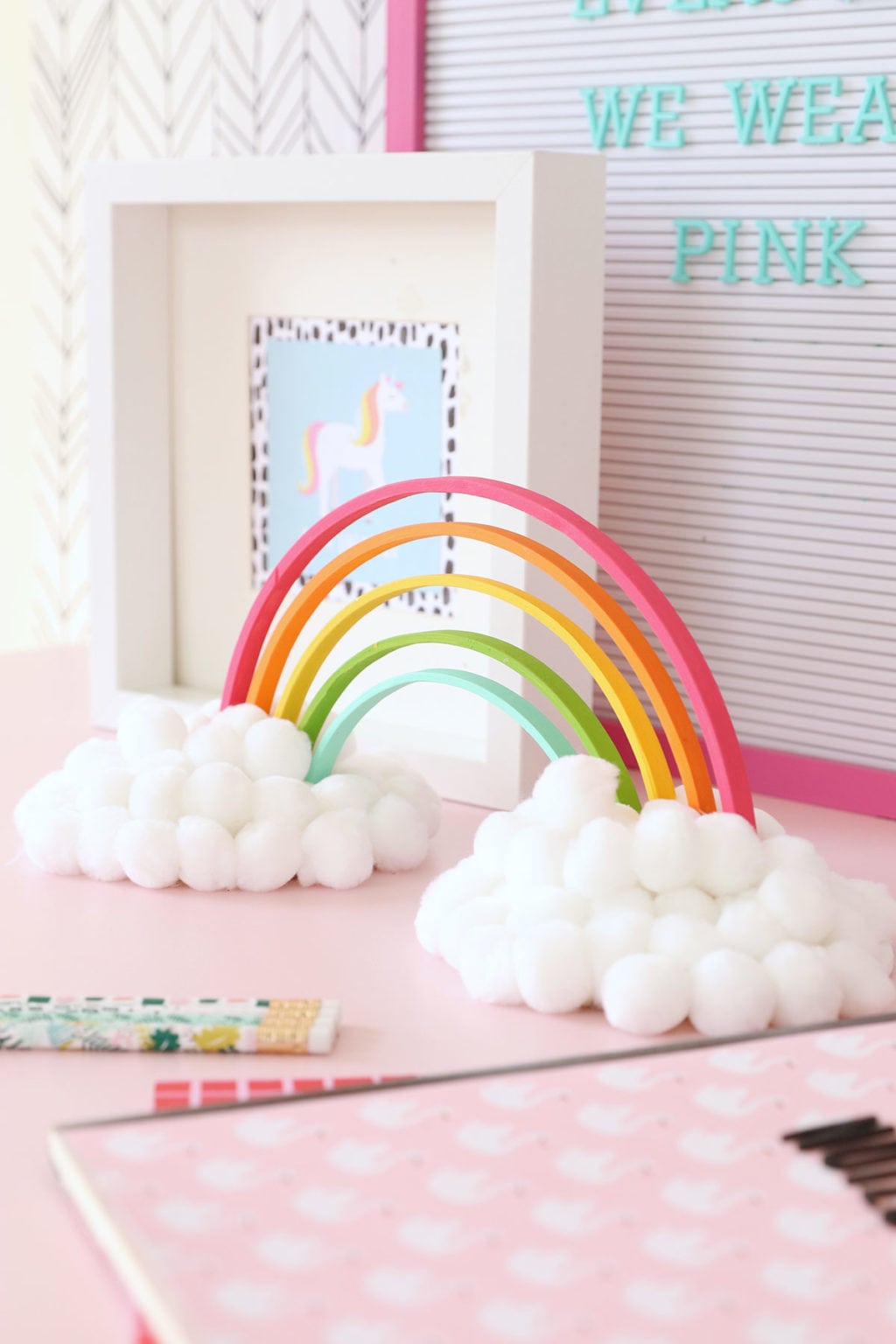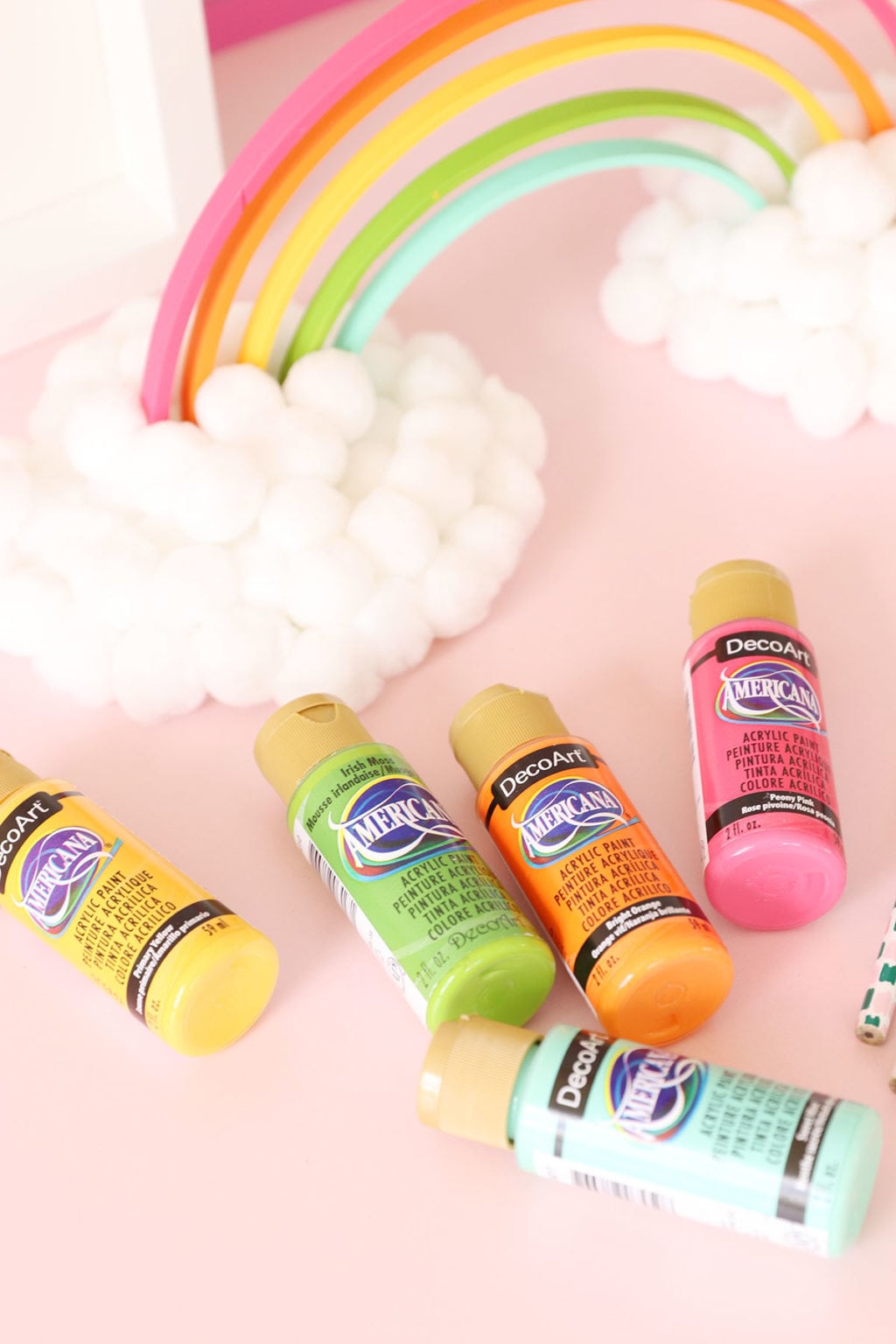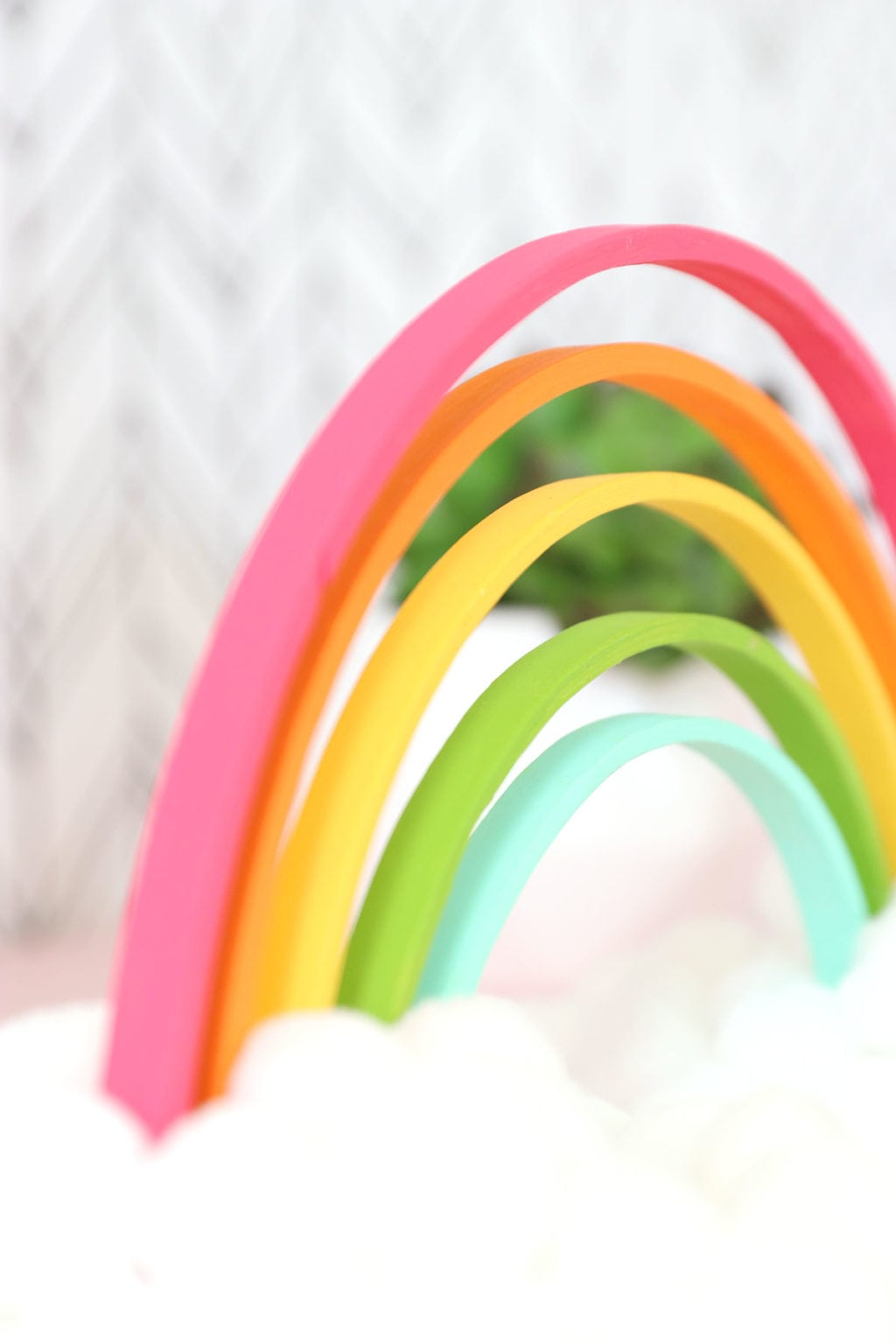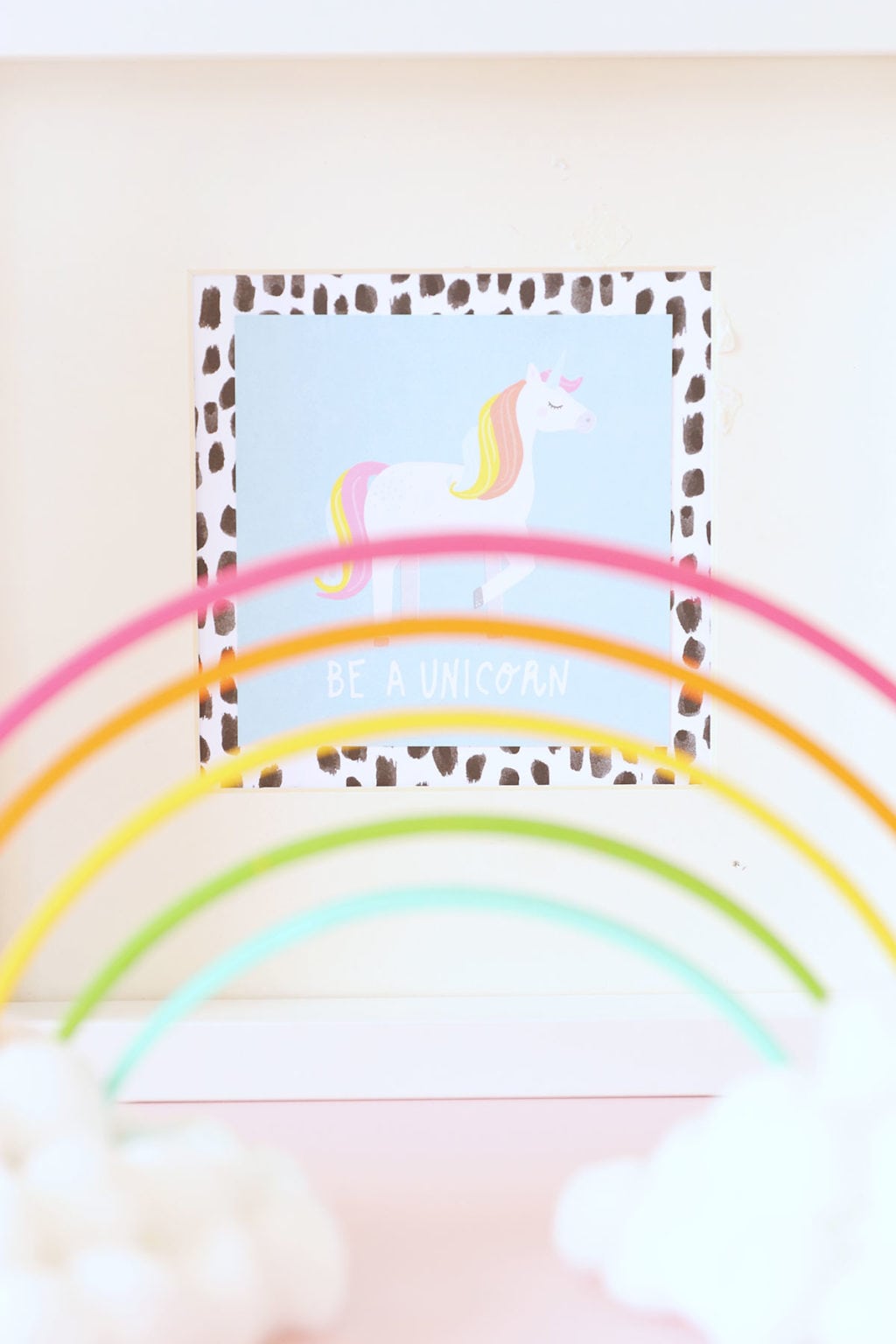 Can you handle the cuteness?! Now that you know how to make a wooden Waldorf rainbow, you can create one for yourself, for a teacher or for your kids. Like I said: everyone needs a little rainbow in their life.

The post How to Make a Wooden Waldorf Rainbow appeared first on Damask Love.
Read more: damasklove.com